تحفيز دماغي عميق وزرع محفز عصبي لمريض الشلل الارتعاشي (باركنسون) (#

577851

)
مستشفى الأكاديمية في بونديس فير برلين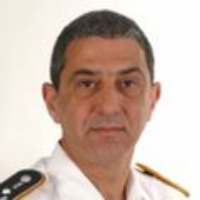 Head Physician
الدكتور في الطب
بيتر مادوروف
التخصص: جراحة الأعصاب
قسم جراحة الأعصاب
:في البرنامج ما يلي
التعريف بالمستشفى
التاريخ الطبي للحالة
مراجعة السجلات الطبية
الفحص الجسدي
الفحص المخبري:

فحص دم شامل
تحليل البول العام
التحليل الكيميائي الحيوي للدم
مؤشرات الالتهاب (

بروتين متفاعل -C ، معدل الترسيب كرات الدم الحمراء

)
فحص الغدة الدرقية (fT3, fT4)
اختبار L-Dopa
مؤشرات تخثر الدم

الفحوصات العصبية
التصوير الطبقي المحوري | الرنين المغناطيسي
تشمل الاختبارات العصبية:

تخطيط عصبي كهربي للعضل
تخطيط كهربية الدماغ
الامكانات الحسية الجسدية المثارة
الامكانات البصرية المثارة
اختبارات امكانيات الدماغ السمعية المثارة

مراقبة رسم الدماغ بشكل ثابت
الرعاية قبل الجراحة
العلاج الجراحي لميرض الباركنسون عن طريق تحفيز دماغي عميق
مع تركيب محفز دماغي (بما فيها تكلفة المحفز العصبي)
البقاء ليوم واحد في وحدة العناية المركزة
مراقبة الحالة بعد العملية ياستخدام جهاز الرنين المغناطيسي
علاج الأعراض
فحوصات مراقبة الحالة
تكلفة الأدوية والمواد الأساسية
خدمات التمريض
الاقامة الكاملة في المستشفى في غرفة ذو سريرين
تطوير المزيد من التوجيهات
Price:
نوع البرنامج:
فترة البرنامج:
يمكنك أيضا حجز

Price:
عن القسم
The Department of Neurosurgery at the Bundeswehr Academic Hospital Berlin offers the full range of diagnostics and surgical treatment of diseases of the brain, spinal cord, spine and peripheral nerves. The department is headed by Dr. med. Peter Madjurov.
The department has an advanced medical infrastructure. It is equipped with the neuronavigation systems, 3D radiography, intraoperative Doppler ultrasound, stereotactic surgery, electrophysiology, high-precision surgical microscopes, etc. As a result, the department's specialists are able to provide patients with the optimal treatment of neurosurgical diseases in accordance with the relevant protocols of the professional medical societies.
Of particular interest to the department's neurosurgeons is the treatment of tumors of the brain and spinal cord, pituitary, degenerative and traumatic spinal lesions, including endoprosthetics of the vertebral bodies, acute injuries of the skull and spine, compression syndromes of the cranial and peripheral nerves. The department's doctors strictly adhere to the concept of the comprehensive approach to treatment, which involves the preparation for surgery, surgical intervention and postoperative medical care. Thus, the patient is in the safe hands of competent professionals and can count on the most favorable treatment outcome.
The department uses the very latest neuronavigation systems, which are the gold standard of modern neurosurgery. Magnetic resonance imaging is performed prior to a surgery in order to obtain relevant topographic data. Thus, the surgeon is guided by this data during the intervention, and he can also see in which part of the brain or spinal cord the manipulation is performed. The value of neuronavigation is that it ensures the best possible accuracy during the operation, up to millimeters. In addition, neuroendoscopy (especially in the treatment of hydrocephalus, brain tumors), stereotactic surgery, which serves for the most accurate tissue sampling for its further histological examination, magnetic hyperthermia in malignant brain tumors, minimally invasive Spineoplastie® technology for the treatment of vertebral fractures, facet joint denervation, etc. are widely used in the clinical practice.
The main clinical focuses of the department include:
Diagnostics and surgical treatment of brain tumors
Diagnostics and surgical treatment of spinal cord tumors
Diagnostics and minimally invasive surgical treatment of pituitary adenoma
Diagnostics and surgical treatment of vascular malformations (aneurysms and angiomas)
Microsurgery for spinal disc herniation
Endoprosthetics of the cervical and lumbar spine
Diagnostics and surgical treatment of spinal canal stenosis
Spinal stabilization in spondylolisthesis (sliding vertebra)
Peripheral nerve surgery
Sclerotherapy of small vertebral joints (facet joints)
Treatment of chronic spinal pain (for example, in compressive radiculopathy)
Diagnostics and treatment of traumatic brain injuries of varying severity (neurotraumatology)
Diagnostics and treatment of spinal injuries
Diagnostics and treatment of pathologies causing impaired cerebrospinal fluid outflow (for example, hydrocephalus)
Diagnostics and treatment of compression syndromes of the cranial and peripheral nerves
Other medical services
---
معلومات عن المشفى
الإقامة في المشفى
باركنسون
Price:
برنامج [الوصف]
تحفيز دماغي عميق وزرع محفز عصبي لمريض الشلل الارتعاشي (باركنسون)
:مشفىمستشفى الأكاديمية في بونديس فير برلين
:نوع
access_time المدة الزمنية
date_range